Web Tips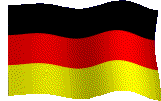 Dusseldorf
[ Back to Homepage ][ Bulletin Board ]

Featured Sponsor
Other Sponsor Below
Dusseldorf (pop. 576,700) is a handsome, modern city along the Rhine River. It can be seen on foot in one long day. Attractions include Die Tonhalle (home to excellent cultural performances), the 200-year-old Academy of Art, the Art History Musem and the Rhine Tower (765 ft/234 m tall, with a revolving restaurant). The city parks—built on orders from Napoleon—provide a pleasant haven when your feet get weary. End your wanderings in Old Town (adjacent to downtown), which has been turned into a large, open-air pedestrian mall with restaurants, clubs and stores. Don't miss the marionette theater. Other sights to see include Minidomm, which houses miniature models of German architectural achievements, and a zoo with a monorail.
Dusseldorf is also home to the largest Japanese population in Europe and boasts a number of excellent Japanese restaurants and shops and a striking Buddhist temple.
There are several old castles and churches in the area. Some are on pretty lake settings, some contain museums and others are in ruin. 20 mi/35 km northwest of Cologne.
Airports/Cars/Trains/Transportation to and around Dusseldorf
Airline Tickets through Travel Now:
Delta Air Lines now flies to Frankfurt, Munich and Stuttgart, Germany:
Car Rentals through Auto Europe:

Car Rentals and Leases through Kemwel:
Car Rentals the Enterprise Rent-A-Car
:
Click here for Rail Europe
:
Cities Nearby
Events
Need a Hotel in Dusseldorf, Germany? We offer many choices!
Hotels and Lodging through Travel Now:
Hotels and Lodging through Carlson Hotels:
Hotels in the Accor Hotel Family can be found at:
Hotels from E-Vacations:
Independant Hotels: (Coming Soon)


Internet Cafes and staying in touch with family and friends

Live Web Cams
Maps
Misc. Bremen Sites
Dusseldorf District Guide
Dusseldorf Links (Travel Now)
Dusseldorf Stage and Screen

Night Life

Dusseldorf Bars, Cafes and Nightlife
Online News From Germany
Restaurants

Shopping
Sightseeing Tours

Dusseldorf Tourist Attractions and Sightseeing
Dusseldorf Castles and Palaces
Sports

Travels Through Germany
P.O. Box 25043
Philadelphia, Pa 19147
Please e-mail the webmaster with all broken links or suggestions:
Copyright © Travels Through Europe All rights reserved.